Our advice on how to maintain your berber carpet
In order to be able to maintain the colors and the softness of your Moroccan carpet as long as possible, there are some simple rules to follow for its maintenance.
Taking care of a wool carpet can be scary. However, it is an essential step to prolong the life of your Berber rug and keep its shimmering colors. Rest assured, it's much easier than you think.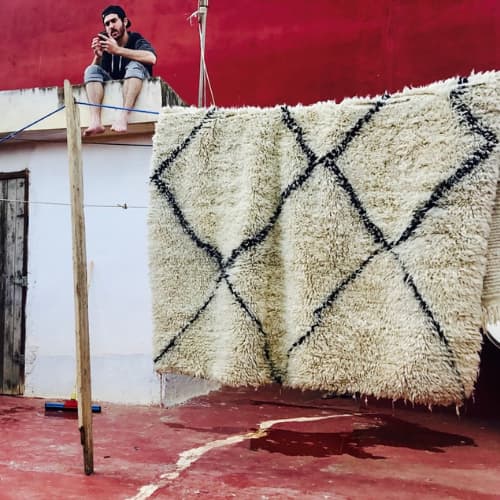 Remove dust and crumbs
Although your Moroccan carpet may seem fragile, you can vacuum it without any problem. We even recommend vacuuming it once or twice a week, in a gentle manner.
A little tip:
If you have a lot of crumbs to remove and in order not to be tempted to vacuum too hard on it and risk damaging the natural fibers of your Moroccan carpet, we advise you to turn it over. Once turned over, simply walk around on it for a few minutes. Then lift your carpet, you'll see, it's magic, the crumbs will be on the ground.
Removing a stain
If you have stained your cream Berber carpet, do not panic. There are several methods to remove it:
Marseille soap: sponge your stain and then pass the Marseille soap over it with gentle and regular movements.
White vinegar and warm water: Simply take a glass of white vinegar with a tablespoon of warm water and gently clean your multicolored Berber carpet with it.
Baking soda and soda water: Gently rub the stain with the soda water. 30mn later, sprinkle with baking soda. Once the powder is dry, simply vacuum it up.
You can also use the earth of sommière; but be careful, do not use detergents.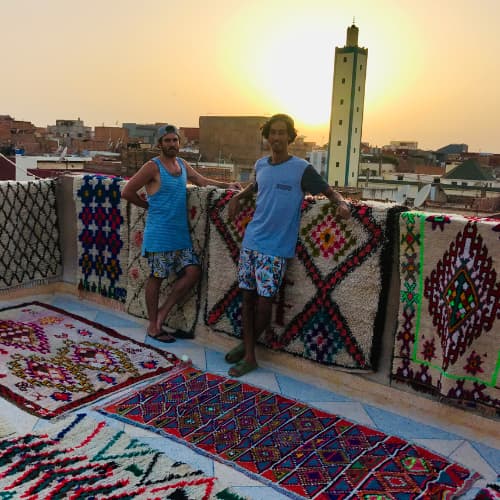 Deep cleaning
If your stain does not go away or you want to make a deep cleaning of your carpet berbere not expensive, do not hesitate to call a specialist.